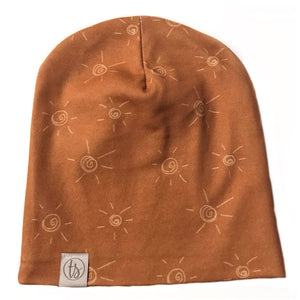 Tiny Suns Dark Organic Slouchy Beanie
The perfect accessory for your Tiny Sprig!
The black & white Watercolour Organic Slouchy Beanie is handmade in London, Ontario from a super soft cotton/spandex blend. They soft & adorable & will go with all their outfits.

Slouchy Beanie sizes: 3-12m

Available in: 100% organic cotton.
Care: Machine wash in cold water on delicate/gentle setting. Do not bleach. Lay flat to dry.
Match with one of our Drool bibs to complete the look!